If you're looking for the best in
Atlanta Orthodontics
, call Peachtree Smile Center. We provide patients with outstanding orthodontic services and use holistic dentistry such as mercury free fillings, digital X-Rays which produce lower radiation, education for patients on diet and nutrition and we use filtered water for all of our dental procedures.
Atlanta orthodontics are a great route to straighter, healthier teeth. Straighter teeth are easier to clean and tend to have less tooth decay and cavities due to the patient being able to engage in better oral hygiene habits. We will provide you with a customized treatment plan to take care of your new braces. Some patients may need orthodontic retention. Orthodontic retention is an important part of the treatment phase that happens after the braces are removed. The retention phase helps keep teeth in place and to keep your smile beautiful and even. We recommend coming in for beginning treatment before braces as well. Early treatment and evaluation gives us a chance to detect problems early enough to prevent them from getting worse later on and turning into a more serious dental issue.
Our
Atlanta orthodontics
should be kept clean so as to prevent food from getting trapped in them. Braces can trap food in the crevices and cause plaque and tartar, contributing to tooth decay, bad breath and gum disease. Patients should brush and floss after every meal, gargle if needed and use a soft bristled toothbrush for cleaning. Treatment with braces takes about a year or more with proper maintenance. We offer clear and metal braces, Invisalign, same day crowns and teeth whitening, dentures, veneers and more. We accept Care Credit and offer no interest payment plans for the first 6 or 12 months through Lending Club Patient Solutions, which features low fixed rates and low monthly payments to help you afford your dental care.
By Peachtree Smile Center LLC
October 24, 2018
"Keeping Smiles Healthy through Care and Prevention"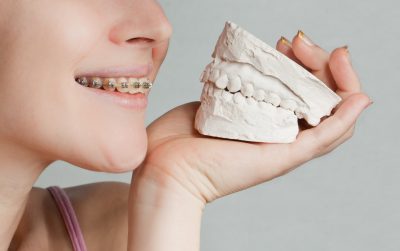 Blog Posts
Follow Us