What is the best way to help your child avoid cavities, gum disease, and the complications and difficulties that accompany them? When you observe a strategy of proper nutrition, oral hygiene at home, and two trips for examinations and cleanings here at Peachtree Smile Center, you can limit if not eliminate the incidents of tooth and gum issues.
Our pediatric dental exams and cleanings are thorough. Along with x-rays, the detection of cavities is accomplished in a timely manner, so that fillings can be placed promptly. Today's small cavity that goes unaddressed will be a larger one down the road, making for greater likelihood of toothaches, infections, and early tooth loss. Gingivitis, the early stage of gum disease, is also detected by our Atlanta children's dentist. The signs are usually irritation and redness, but if gum disease continues to progress to the advanced stage of periodontitis, then inflammation and infection are probable. Fortunately, teeth cleanings allow our
Atlanta children's dentist
to reverse the effects of gingivitis and any discomfort that it is responsible for. There's more to our teeth cleanings than that, however. They eradicate hardened tartar, which is a form of dental plaque that cannot be efficiently addressed by a toothbrush and dental floss. Bring your child in every six months for this proactive and preventive care. In addition, you will be given valuable tips and guidance regarding subjects such as teething and nutrition. Keep your child's sugar intake under control to avoid excess dental plaque, since that is the catalyst for the tooth decay that leads to cavities, as well as gum disease.
Working together, the outlook for your child's dental wellness is positive. Our
Atlanta children's dentist
looks forward to seeing you and your child. Please reach out to our office by using the "request an appointment" tab on our contact page, or by calling us.
By Peachtree Smile Center LLC
November 29, 2018
"Keeping Smiles Healthy through Care and Prevention"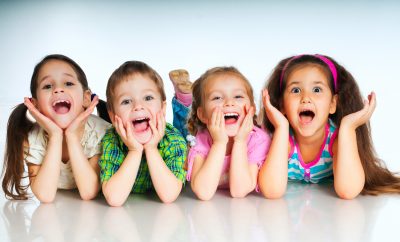 Blog Posts
Follow Us