Dentist in Atlanta
As vital as it is that we at Peachtree Smile Center provide timely and expert treatment, we consider it even more important to offer outstanding preventive dental care. A comprehensive strategy that includes essential guidance from our
dentist in Atlanta
on how to keep your teeth and gums well-maintained at home, along with six month visits for a checkup and teeth cleaning, sets the stage for optimal oral wellness.
It is stated frequently that brushing upon waking and just before bed is the foundation for preventive dental care. But you also need to use the proper technique in order to get the most out of it. The same is true of flossing. To achieve maximum benefits, do it right before you turn in at night, and let our dentist in Atlanta advise you on the most efficient way to use your floss. A solid regimen of oral hygiene on your own, along with a nutritious diet limited in sugar go a long way toward helping you avoid the perils of plaque, which are tooth decay and gum disease. Some plaque typically manages to stay out of reach of your efforts, though. It hardens into tartar, and that's where our
dentist in Atlanta
comes in. Your twice-yearly dental exam at our office includes a full checkup to promptly address any cavities that have formed. That will prevent the cavity from growing larger and increasing your risk of an infection, needing root canal, or even losing the tooth. As for gum disease, its early stage, gingivitis, can be reversed with a teeth cleaning. This is in addition to the teeth cleaning removing tartar and any residual plaque.
Having problem-free teeth and gums is not an unattainable goal. To improve your odds, call us right now and schedule your dental exam and teeth cleaning.
By Peachtree Smile Center LLC
January 23, 2018
"Keeping Smiles Healthy through Care and Prevention"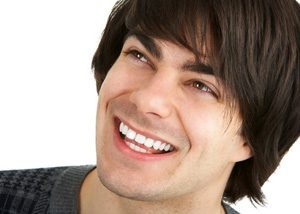 Blog Posts
Follow Us