If you want to make sure that your teeth and gums remain healthy, you should follow a great at-home dental cleaning regimen and come in to our office for periodic dental cleanings and exams. At Peachtree Smile Center, our 30309 dentist, Dr. Evis Babo, will make sure that your teeth and gums are healthy; you can also receive dental cleanings.

When our 30309 dentist gives you a dental exam, as part of the exam she will assess the health of your gums. If plaque has gathered on your teeth and at the gum line, this plaque can irritate the gums and may cause gingivitis. Gingivitis is a common precursor to gum disease. If our dentist finds that your gums are red and inflamed, and that you indeed have gingivitis, she probably will recommend that you have several professional dental cleanings over the coming months to help your gums return to good health. Even with the very best at-home dental cleaning regimen, some plaque will always remain on teeth. This dental plaque cannot only cause tooth cavities, but it can lead to gingivitis as well as the development of dental tartar. Dental tarter is a hard, mineralized substance which can only be removed with a professional dental cleaning. When allowed to remain on teeth, it will encourage the development of deep pockets to form between the teeth and gums. When this occurs, plaque, tartar, food debris and bacteria will all gather in these deep pockets and you will have gum disease. Gum disease can cause teeth to loosen and fall out, and infection from gum disease can even travel through your bloodstream to other parts of your body. For all of these reasons, you can see that the key to excellent oral health is to keep your teeth clean and as plaque-free as possible.

For an appointment to meet with our 30309 dentist for a dental exam, or to get a dental cleaning, simply contact our office today.
By Peachtree Smile Center LLC
April 29, 2019
"Keeping Smiles Healthy through Care and Prevention"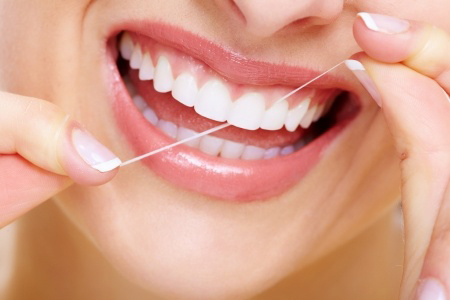 Blog Posts
Follow Us